"So, what do you do?" – A matter of patience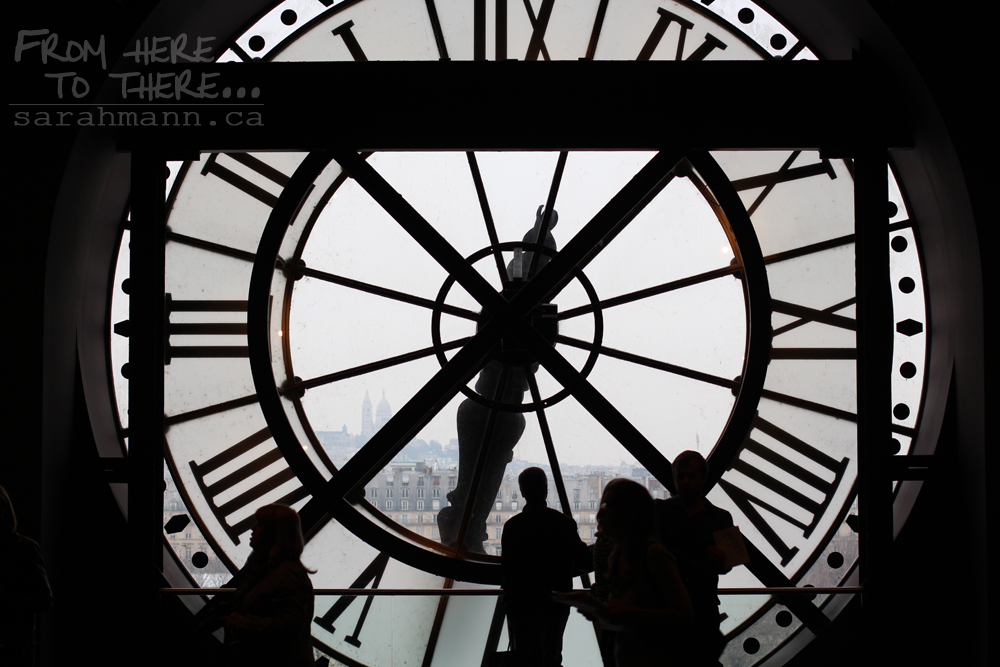 It has been almost a year since I've graduated from the University of King's College's masters of entrepreneurial journalism program. It has also been two years since I've earned an honour's degree in journalism from the same school. Yet, I'm still doing some serious soul-searching. My dear friend and former J-school partner in crime, Sarah Mann, published an interesting post on her blog about how much her life has changed since graduating from school, moving to Paris and... being unemployed.
I've found myself, for the first time ever, between jobs. As a result I volunteer, read, network, and explore freelance opportunities. You know, all the things one would be expected to do given the current circumstance. I work at not being unemployed.

But I ask, if you were in my situation, what would you do?
Sarah, a smart bombshell with a good head on her shoulders and ambition like I've never seen before, is jobless in Paris but soaking up all of the life experience she can afford.
My friends have moved past setting up career foundations and are now onto full-fledged careers. Once upon a time that was me... I'd be lying if I said I didn't miss the adrenaline and sense of pride from a job well done.

Let's be real though... I'd be lying if I said I'm not terrified of the world leaving me behind.
Well, Sarah. I don't think you can imagine how glad I am to read about how you feel.
Since graduating, I've worked for Canada's great public broadcaster and covered stories I would have never had the chance to tell. I was fortunate enough to write stories about Luka Magnotta, the Quebec provincial election, the corruption inquiry. I shared tales of embattled mayors, gathered reactions from anxious anglophones in Quebec and was blinded by the idea of employment security.
Yup.
For a few months, I forgot that the industry I'm involved with is allergic to commitment – I blame journalism's growing pains, but I won't get into that here.
Not that I'm not lucky. I still get to spend some time at CBC and share the rest of my weeks with a fantastic startup business I really believe in. Yet, I feel I've missed the mark.
This isn't a discussion about education or whether journalists and communications folks really need degrees to be successful. It's a question of patience – and I have none.
I have finally decided to kick myself in the ass and rebuild my personal brand. I'm blogging again, I've ordered business cards and I'm crossing my fingers, hoping that I can finally capitalize on my unusual skill set and ambition.
I'm also terrified of the world leaving me behind, Sarah.
In my own personal (and perhaps narcissistic) case, I'm horrified with the idea of not telling stories, or not being on the cutting edge of digital journalism – or, gasp, not making a name for myself.
But you know what? The best thing you can do, as you say, is live.
People who know me know I take chances and rarely calculate before making decisions. I go with my gut.
It seems Sarah has embraced her current situation and I have to learn to accept the freedom life has thrown my way. The word "free" is in "freelancer," is it not?
To end this relatively confused blog post, I will share the following quote from Either/Or by Danish philosopher Soren Kierkegaard:
"...if you will continue to divert your soul with the trumpery of wit and the vanity of esprit, then do so, leave your home, travel abroad, go to Paris, devote yourself to journalism, [...] forget that you were a child, that there was piety in your soul and innocence in your thought, silence every higher voice in your breast, doze your life away in the glittering inanity of the soirées, forget that there is an immortal spirit within you; and when wit grows must there is water still in the Seine and gunpowder in the store and travelling companionship at every hour of the day.

But if you cannot do this, if you will not (and this you neither can nor will), then collect yourself, [...] respect every honest effort, every unassuming endeavor which modestly hides itself..."
I guess I might have to join Sarah in Paris if it's the prescribed remedy for soul-searchers.